Annual Member Meeting to take place Monday, February 12, at 7:00 p.m.
The North East Arts Council will be hosting a Winter Member Meeting on Monday, February 12, 2018, from 7:00 – 8:30 p.m. Come learn what the Arts Council has been up to, what we have planned for 2018, and nominations for new Board members. We will also be offering light refreshments. Also, if you aren't a member currently and would like to join, this would be a great opportunity.
7:00 – Networking starts
7:30 – Quick presentations and nominations for the Board
Spread the word. We hope you can join us!
Underneath the Lintel performances at the North East Cultural Center taking place March 9-11 & March 16-18. Purchase your tickets today!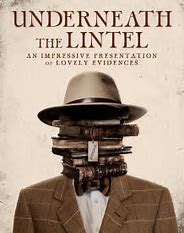 Interested in Teaching a Class?
Do you have a talent that you would like to share? Do you enjoy teaching others? If you have a class in mind that you would like to teach, contact us about using our facility. We are always looking for new and creative classes to offer the town of North East and our members. You are in control of the class, and we will help you promote it.
If you are interested, please email our Program Director for more information.